.01
meet rachel
My journey to become a makeup artist started pretty unconventionally. I was a recent grad, jet-setting to the Pacific Northwest with every intention to flee responsibility, and she was a Bobbi Brown executive. Seat-mates aboard flight 1085. A compliment, a conversation, and a promised connection led me to where I am today: Bobbi Brown freelancer of five years and business owner.

Bobbi has greatly influenced my practice in her natural approach and desire to empower women. My work aims to highlight a woman's features and reveal her untapped potential. I am passionate about making women feel beautiful and believe makeup is just one avenue.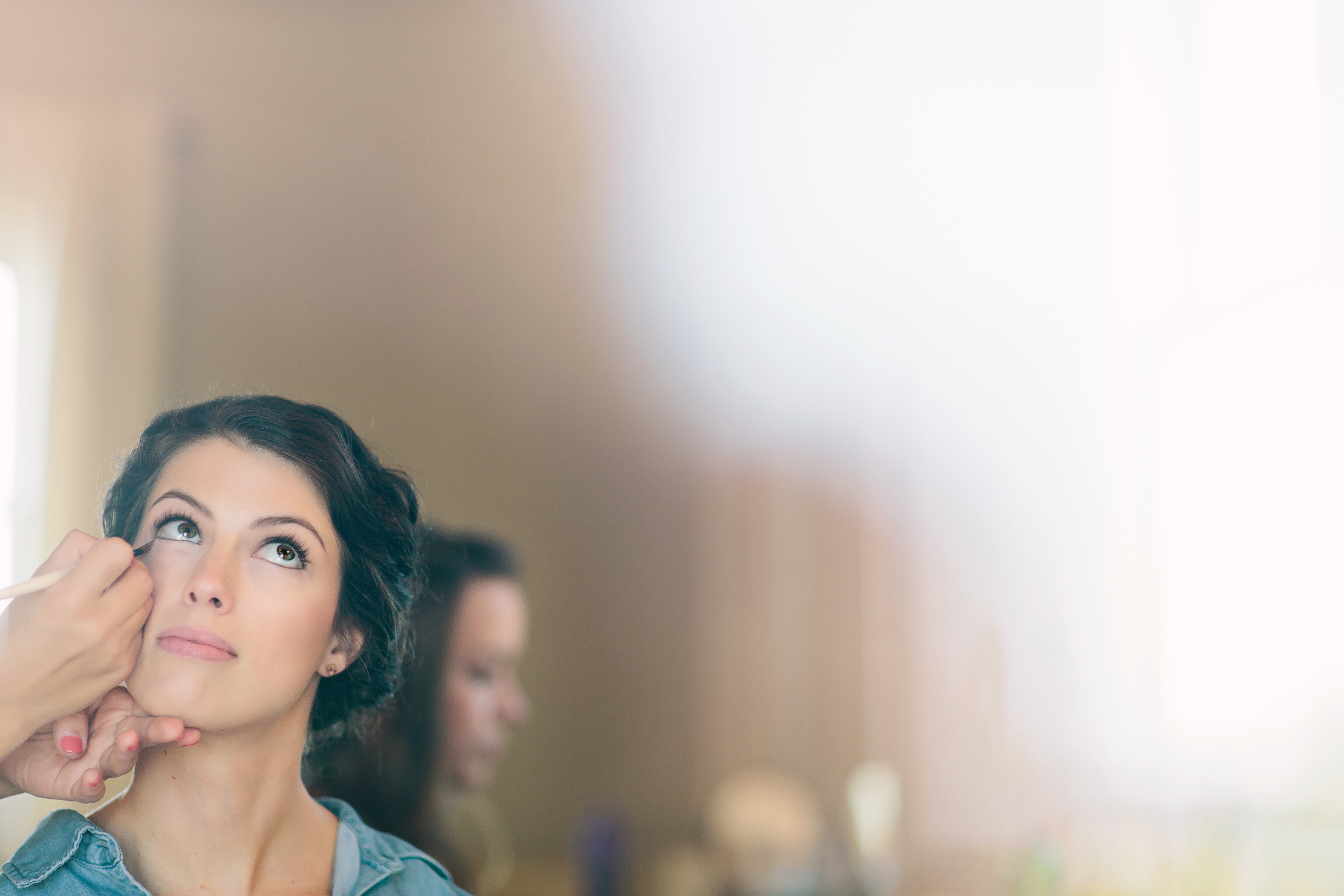 As an artist, I am constantly learning and honing my skill so that I am able to deliver the prettiest makeup, exceeding every client's expectation.
I encourage open lines of communication and input from my clients: inspiration photos, specific products you know and love, Pinterest boards, etc. In most instances, we will have a consultation and trial prior to the event, especially for brides, so we can ensure your perfect look.
Every client is unique, and it is my desire to tailor our time together specifically to fit her needs, therefore all pricing will be discussed upon getting in touch.
lifestyle
Makeup Bag Makeover: out with old, in with the new. Shop for new products to create your ideal everyday look

Party!: Master the perfect cat eye while sipping champagne with your girlfriends. You provide the venue and I'll bring the makeup and some lifesaving tips!

Fresh Face: Teenage Daughter? Get her started with the basics and a lesson to help build her confidence
wedding
The bride

The bride & her party
photoshoot
Headshots

Engagement Photos

Senior Portraits

Social Media
festive occasion
Galas, corporate events, soirées

Bridal Shower

Bachelorette Parties

Prom & Homecoming
Sona
I am so glad that I got to work with Rachel for my wedding makeup! She was very flexible during the entire process. She listened to the type of look I wanted and tried three different styles at my trial to ensure I was happy, which was great!!! She was incredibly easy to communicate with and bounce ideas off of. On the day of the wedding, she was incredibly prepared, efficient, and did a wonderful job with my makeup and all of my bridesmaids. I could not have been happier to have landed such a great artist!
Diana
I had Rachel do my makeup for a wedding I was in last summer. It was so helpful that she was able to come to the hotel where all the preparation was taking place. While we had hired her to do three of us, when a fourth needed some help she jumped right in! Between the four of us we had quite the variety of looks and complexions and yet she was able to accommodate the look each of us desired, yet also created a unified wedding palate. Will definitely be using her again for my next wedding or event!
Becca
Not only was Rachel one of my bridesmaids, but she did my wedding makeup as well. She made sure it perfectly fit my personal style and the vibe of my wedding and I've never felt more beautiful! She explained what makeup she was using and made sure it looked perfect all night long. I'd ask Rachel to do my makeup for anything I wanted to look my best for!
Annie
Rachel was my first choice for our wedding day. She was absolutely amazing. She took my inspiration ideas and interpreted them perfectly to suit me. She made the morning of my wedding so sweet in being on time, beyond prepared, and confident in the execution of my look. I have and continue to recommend her as often as I can.
Katelyn
Rachel did a beautiful job with my make-up for my wedding day! Her calm confidence and amazing skill was flawless. I loved the natural look that she did by emphasizing my features instead of covering them. She brought out every detail in the most natural way and I got so many compliments throughout the night! Seriously the best make-up I've ever had! She is so great to work with, super easy-going, accommodating and all around extremely professional. I would hire her again in an instant!
Kathryn
I always shied away from having my makeup professionally done because most of the time I felt they made me look less like myself. But I knew I could trust Rachel to do my makeup for my wedding day because she knows how to make you look and feel beautiful without taking away from who you naturally are. I felt so comfortable and confident all day and I look back at pictures years later and still feel so thankful I had Rachel there to do my makeup!
Please fill out the details below. All inquiries will be answered within 24 to 48 hours of being received. I look forward to talking with you!